Enigmatika Club

,

Cancun Riviera Maya

,

Mexico

,

Riviera Maya

,

77500

,

Mexico
ENGMTKCLVB by Luxury Experiences
AVISO DE PRIVACIDAD | PRIVACY NOTICE
LCSRMX, ENIGMATIKA CLUB, LUXURY EXPERIENCES BY ENIGMATIKA, EL ÁTICO CAFÉ, RAULYMACKY, MACDI ESCANGA GARCIA con domicilio en Av.Ing. Polo Rodríguez Mz. 23 Lt 8 Sm 260, Cancún, Quintana Roo, conforme a lo establecido en la Ley Federal de Protección de Datos en Posesión de Particulares, pone a disposición de nuestros clientes, proveedores, empleados y público en general, nuestro Aviso de Privacidad. Los datos personales que nos proporciona son utilizados estrictamente en la realización de funciones propias de nuestra empresa y por ningún motivo serán transferidos a terceros.A nuestros clientes les solicitamos los siguientes datos personales:1.Nombre, teléfono, correo electrónico, firma para validar los datos contratación de nuestro servicio y firmar carta responsiva, y así como para enviar información acerca de nuestro reuniones y eventos próximos y/o compra de nuestros productos.
A nuestros proveedores solicitamos los siguientes datos personales:1.Nombre, teléfono, correo electrónico y domicilio para facilitar el proceso de contratación de servicio y/o compra de productos.
A nuestros empleados solicitamos los siguientes datos personales:1.Nombre, teléfono, correo electrónico. En caso de realizar modificaciones al presente Aviso de Privacidad, le informaremos mediante correo electrónico, nuestro sitio web oficial, medios telefónicos.Me comprometo también a resguardar, mantener la confidencialidad de las personas asistentes, y organizadores del evento o reunión al lugar y no hacer mal uso de fotografías, videos, conversaciones, o números telefónicos, información recabada, en el lugar o evento, así como a no difundir la ubicación del lugar distribuir o comercializar con los datos personales contenidos de información, desarrollados en la ejecución del mismo. He leído y acepto los términos del presente Aviso de Privacidad y Confidencialidad

LCSRMX, ENIGMATIKA CLUB, LUXURY EXPERIENCES BY ENIGMATIKA, EL ÁTICO CAFÉ, RAULYMACKY, MACDI ESCANGA GARCIA with address at Av.Ing. Polo Rodríguez Mz. 23 Lt 8 Sm 260, Cancún, Quintana Roo, in accordance with the provisions of the Federal Law on Protection of Data Held by Private Parties, makes our Privacy Notice available to our clients, suppliers, employees and the general public. The personal data that you provide us is strictly used in the performance of our company's own functions and will for no reason be transferred to third parties. We ask our clients for the following personal information: 1. Name, telephone, email, signature to validate the contracting data for our service and sign a responsive letter, and as well as to send information about our meetings and upcoming events and / or purchase of our products.
We request the following personal information from our suppliers: 1. Name, telephone, email and address to facilitate the process of contracting services and / or purchasing products.
We request the following personal information from our employees: 1. Name, telephone, email. In case of making modifications to this Privacy Notice, we will inform you by email, our official website, telephone means. I also agree to safeguard, maintain the confidentiality of the people attending, and organizers of the event or meeting at the place and not to misuse photographs, videos, conversations, or telephone numbers, information collected, in the place or event, as well as to not to disseminate the location of the place, to distribute or to commercialize with the personal data information contents, developed in the execution of the same. I have read and accept the terms of this Privacy and Confidentiality Notice

CARTA DE RESPONSABILIDAD | LETTER OF RESPONSIBILITY
A través de la presente, el que suscribe en mi calidad de cliente y/o visitante al CLUB LCSRMX Y/O ENIGMATIKACLVB Y/O LUXURY EXPERIENCES Y/O EL ATICO CAFÉ, MACDI ESCANGA GARCIA. En el Estado de Quintana Roo, en el dia indicado del año en curso de 2021Yo, corroborando mi identidad por medio de este documento y estando física y psicológicamente en pleno uso de mis facultades, declaro mediante esta carta que:
Me hago responsable y deslindo de cualquier responsabilidad a los organizadores, propietarios del lugar sede, residencial de los tipo de lesión y daños morales, psicológicos, muerte accidental, virus, bacterias, enfermedades, que pudiera causar tanto a mi persona como a terceras personas que circulen por las instalaciones de este recinto en donde se organiza una fiesta o evento de índole sexual solo adultos, manifiesto que soy mayor de edad y que soy plenamente responsable de mis actos, en caso de mantener relaciones íntimas estas se entenderán que fueron bajo mi consentimiento y con la debida protección.
De igual manera, soy responsable del correcto uso de las instalaciones y del resto del mobiliario, que en caso de dañar o causar avería, responderé con mis propios bienes hasta solucionar la reparación. Asumo también la responsabilidad de respetar las reglas donde se manifieste el consumo moderado de alcohol si este estuviera presente y juro no faltar a ninguna regla dentro del lugar y respetando a cada uno de los aquí presentes.
Así mismo, declaro que conozco y asumo los riesgos implicados en la práctica de esta u otras actividades solo adultos, comprometiéndose a actuar con responsabilidad y colaborar con la Directiva y organizadores, deslindando de responsabilidades de cualquier índole al Club, a sus organizadores y empleados, staff de apoyo, hotel, residencial, propietario del lugar en caso de presentarse algún imprevisto, derivado de mi o nuestra participación en el evento al que estamos asistiendo. Los organizadores y anfitriones encargados de ofertar sus cursos, sesiones, uso de juegos o juguetes donde se infrinja placer o dolor, marcas en la piel, paseos en yates, cenas sensoriales y cenas sensoriales bondage, fiestas solo adultos, mediante el uso de esta carta, queda eximida de ningún cargo o denuncia penal en caso de que alguno de los clientes se autolesione o cause daños a terceras personas.
Libero por tanto de responsabilidad total de todos estos hechos a la asociación y/o club LCSRMXY/O ENIGMATIKACLVB Y/O LUXURY EXPERIENCES Y/O EL ÁTICO CAFÉ Y/O SUS ANFITRIONES Y ORGANIZADORES, RAULYMACKY, MACDI ESCANGA GARCIA, así como a los socios y propietarios de las instalaciones, y me comprometo a comparecer ante la justicia asumiendo toda mi responsabilidad en este presente acto. Y para que conste lo firmo antes del ingreso al evento o instalaciones donde se realice, anexando copia de mi identificacion al llegar para cotejar firma, numero de identificacion y nombre completo.

Hereby, the one who subscribes as a client and / or visitor to CLUB LCSRMX AND / OR ENIGMATIKACLVB AND / OR LUXURY EXPERIENCES AND / OR EL ATICO CAFÉ, MACDI ESCANGA GARCIA. In the State of Quintana Roo, on the indicated day of the current year of 2021, I, corroborating my identity through this document and being physically and psychologically in full use of my powers, declare by means of this letter that:
I am responsible and disclaim any responsibility to the organizers, owners of the headquarters, residential area of ​​the type of injury and moral, psychological damage, accidental death, virus, bacteria, diseases, that could cause both myself and third parties who circulate through the facilities of this enclosure where a party or event of a sexual nature only adults is organized, I declare that I am of legal age and that I am fully responsible for my actions, in case of maintaining intimate relationships these will be understood that they were under my consent and with due protection.
In the same way, I am responsible for the correct use of the facilities and the rest of the furniture, that in case of damage or failure, I will respond with my own goods until the repair is solved. I also assume the responsibility of respecting the rules where moderate alcohol consumption is manifested if it is present and I swear not to break any rule within the place and respecting each one of those present here.
Likewise, I declare that I know and assume the risks involved in the practice of this or other adult-only activities, committing to act responsibly and collaborate with the Board of Directors and organizers, releasing the Club, its organizers and employees from responsibilities of any kind, support staff, hotel, residential, owner of the place in case of any unforeseen event arising from me or our participation in the event we are attending. The organizers and hosts in charge of offering their courses, sessions, use of games or toys where pleasure or pain is infringed, marks on the skin, yacht rides, sensory dinners and sensory bondage dinners, adults-only parties, by using this letter , is exempt from any charge or criminal complaint in the event that any of the clients injure themselves or cause damage to third parties.
Therefore, I release the association and / or club LCSRMXY / O ENIGMATIKACLVB AND / OR LUXURY EXPERIENCES AND / OR EL ÁTICO CAFÉ AND / OR ITS HOSTS AND ORGANIZERS, RAULYMACKY, MACDI ESCANGA GARCIA, as well as the partners and owners of the facilities, and I promise to appear in court assuming all my responsibility in this present act. And for the record, I sign it before entering the event or facilities where it is held, attaching a copy of my identification upon arrival to check signature, identification number and full name.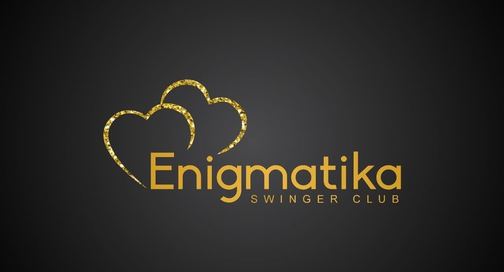 ENIGMATIKACLVB

Start of operations: May 16, 2012Concept: Swinger ClubService: BYOB services

Who: Ladies and Couples, GentlemenAccess:

Reservation and access: code required

When: parties twice a month

Location: Cancun MexicoOur beginning came out of our own interest as a swinger couple where we were looking for a unique and private place, with class and style, to meet people with the same criteria and level of freedom that characterizes us in the lifestyle environment.

Today ENIGMATIKACLVB is the only Lifestyle concept in the most important tourist center in Mexico.

Raul & Macky